Coastal Wall Tie Replacement, Repointing and Insulation Removal Services
e-mail.
enquiries@coastalwallties.co.uk
- Office 01903 713053 - Mobile 07513 345231
Coastal Wall Ties is a specialist in wall tie replacement, repointing and insulation removal. Based near Worthing in West Sussex, we have over 12 years experience in the replacement of wall ties, re-pointing brickwork and cavity wall insulation removal. Reputation Is Our Business!
Weatherproofing
Sealing your walls with an external water repellent will not only prevent water penetration but it will also preserve the life of the masonry. We have used many of the products available and only use the highest quality.
Coastal Wall Ties are approved contractors of Secotherm masonry water repellent. Secotherm is a great product that can be applied to most substrates providing they have not been painted and is guaranteed for 20 years.
Secotherm keeps your walls dry and has been recognized for it's energy saving ability, it can be painted or sprayed on to your property and will be absorbed into the substrate, leaving you with a invisible barrier. Secotherm is breathable and completely waterproof.
The benefits of weatherproofing your masonry walls are:
It will slow down the deterioration of the masonry materials.
It will prevent water penetration.
It can save energy by keeping your bricks completely dry.
We often suggest this weather proofing solution as an alternative to getting cavity wall insulation installed.
If you are looking for external weatherproofing or having your masonry walls weatherpoofed, please contact Coastal Wall Ties on 01903 713053, send an email to enquiries@coastalwallties.co.uk or send an online enquiry to discuss your weatherproofing requirements and a no obligation free quotation.
---
Coastal Wall Ties Limited is a Which Trusted Trader
Coastal Wall Ties Limited is a member of Checkatrade
Coastal Wall Ties Limited is a registered contractor of Twistfix
All our work is guaranteed.
We are fully insured.
Reputation is our business.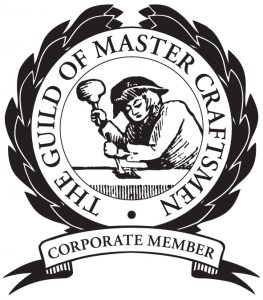 Coastal Wall Ties Cavity Wall Tie Replacement, Re-Pointing and Cavity Wall Insulation Removal Specialists cover Hampshire, West Sussex, East Sussex and Surrey, including Littlehampton, Worthing, Arundel, Chichester, Brighton, Portsmouth, Horsham, Midhurst, Petersfield, Farnham & Guildford.
Send us an
online enquiry
or send us an email to
enquiries@coastalwallties.co.uk
, or call us on 01903 713053 or 07513 345231 to discuss your requirements and a no obligation free quotation.