Coastal Wall Tie Replacement, Repointing and Insulation Removal Services
e-mail.
enquiries@coastalwallties.co.uk
- Office 01903 713053 - Mobile 07513 345231
Coastal Wall Ties is a specialist in wall tie replacement, repointing and insulation removal. Based near Worthing in West Sussex, we have over 12 years experience in the replacement of wall ties, re-pointing brickwork and cavity wall insulation removal. Reputation Is Our Business!
Testimonials
Just a few of the nice things that our customers have said about our cavity wall tie replacement, repointing, insulation removal and associated brickwork services in Sussex and Hampshire over the Years.
"I would like to say, Alex and his team have done a great job repointing part of my bungalow! They got on with the work, very polite, cleaned up afterwards. Very pleased! Won't hesitate to recommend coastal wall ties!"
B Harding, Sompting, West Sussex, 30.06.2016
"We are delighted with the job that Coastal Wall ties did to damp proof our west facing wall. Alex was quick and efficient, he knew what he was doing, cured the problem, left no mess and his pointing was so good that I would find it difficult to identify where he did the work. We can strongly recommend his company"
John , Storrington, West Sussex 18.11.2015
Many of the bricks on my 1930's house had serious frost damage which detracted from its otherwise excellent state of repair. I was very nervous about having in excess of 100 bricks removed and replaced, previous owners had only ever attempted to patch up the problem. Alex and his team have transformed the house ! Both the reclaimed brick match and the pointing blend seamlessly into the walls. I couldn't be more pleased with the end product or the service."An impressive company which has provided an efficient and totally professional service.
Mrs C in Saltdean, Brighton, East Sussex 23.09.2016
Coastal Wall Ties Ltd have carried a neat and thorough extraction of my cavity wall Insulation. Critically important is that the company does not rely solely on the suction technique to remove cavity wall insulation, a flawed method that can leave residual insulation in place thereby risking continuing damp problems. The company is booked for months ahead which basically tells any potential customer exactly what they need to know. High recommended."
Customer in Waterlooville, Hampshire
"Coastal Wall Ties were very quick to sort out our wall tie problem. Their re-pointing of the isolated old ties was so good that we got a quote for re-pointing most of the house. Despite the horrible weather, the work was done on time and in budget – several cracked and damaged bricks were also replaced/repaired. Very pleased with the result, and can thoroughly recommend Coastal Wall Ties for their excellent work, tidiness and friendliness."
Mr & Mrs Beckett-Leonard, Rowlands Castle – Emsworth, Hampshire 21.10.2013
"Due to the recent adverse weather conditions, driving rain had saturated the exterior brickwork on our back wall, soaking the cavity wall insulation and eventually penetrating through onto the internal wall, causing extensive damage to the interior plasterwork. Coastal Wall Ties Ltd. very efficiently carried out the necessary removal of the wet cavity wall insulation, despite having to work at times under appallingly wet and windy conditions. They did a very thorough job, were very helpful and considerate and had a good clean up each day, before leaving. The final price was very reasonable and exactly the same as initially quoted. I would thoroughly recommend this company and would certainly use them again."
Colin H, Petworth, West Sussex 14.02.2014
"The work needed on our bungalow was very urgent and Alex kindly fitted us in, working in very bad conditions most of the time. The job was completed on time and with the minimum of mess and disruption.Alex was prompt,hard working,courteous and cleaned up at the end of each day leaving us nice and tidy.His attention to detail shows in his work and we couldn't be happier with the way our bungalow looks now and would not hesitate to recommend him in the future."
Mrs.L.Taylor, Bognor Regis, West Sussex ,December 2014
One of our customers even kindly created this poem for Coastal Wall Ties Ltd.
COASTAL WALL TIES
So you have a problem with your wall insulation
It's the white wool, I know, it's the curse of the nation
It'll never dry out once it's wet in the cavity
It drops to the bottom it's down to gravity
You have to extract it, and there is a way
Take a few bricks out, and blow it away
It does mean drilling a few holes here and there
To get it all out needs a good team that cares
Go to Coastal Wall Ties they'll do the job
At a fair price I'd say, they don't try to rob
They're thorough, committed and punctual too
Call Hayley and Alex, they're there to help you
They are open, honest and have integrity
It's rare in these days and so nice to see
If you've got a problem, you'll be told, without lies
And the advice is succinct so there'll be no surprise
Re-pointing they'll do, it's up to you every time
No sand and cement mix, they will use lime
It's just like the old days a jump to the past
Don't worry about it co's it will certainly last
And just to finish it they'll seal the wall
It's a modern micro thingy, a solution for all
And it will last for two years, so we believe
Then it's back to re-coat as it's best not to leave
There is one thing more that you should know
And that is they clean up the mess as they go
They'll leave it in a condition, I call it "as found"
All spick and span not a mark on the ground."
T Still, Crawley, West Sussex 26.05.2014
Thank you to all of our customers. We take great pride in our work and try hard to exceed your expectations. If you would like to discuss your requirements for cavity wall insulation removal, repointing or cavity wall tie replacement, please give us a call on 01903 713053, send an email to enquiries@coastalwallties.co.uk or send an online enquiry to discuss your wall and brickwork requirements and for a no obligation free quotation.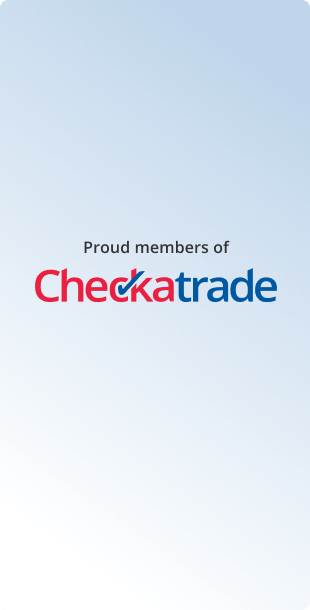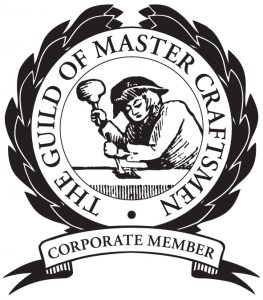 Coastal Wall Ties Cavity Wall Tie Replacement, Re-Pointing and Cavity Wall Insulation Removal Specialists cover Hampshire, West Sussex, East Sussex and Surrey, including Littlehampton, Worthing, Arundel, Chichester, Brighton, Portsmouth, Horsham, Midhurst, Petersfield, Farnham & Guildford.
Send us an
online enquiry
or send us an email to
enquiries@coastalwallties.co.uk
, or call us on 01903 713053 or 07513 345231 to discuss your requirements and a no obligation free quotation.