Coastal Wall Tie Replacement, Repointing and Insulation Removal Services
e-mail.
enquiries@coastalwallties.co.uk
- Office 01903 713053 - Mobile 07513 345231
Coastal Wall Ties is a specialist in wall tie replacement, repointing and insulation removal. Based near Worthing in West Sussex, we have over 12 years experience in the replacement of wall ties, re-pointing brickwork and cavity wall insulation removal. Reputation Is Our Business!
Cavity Wall Insulation Removal
Cavity Wall Insulation Removal
Coastal Wall Ties Ltd Specialise in the removal of cavity wall insulation from properties across the Sussex and Hampshire area. With the increase in storms hitting the UK, many homeowners are now faced with damp problems. Cavity wall insulation has played a large part in these damp problems and as a result of this,  many insulation companies are turning to extraction.
Coastal Wall Ties have been at the forefront of cavity wall insulation removal, providing expert reports for compensation claims and poor extractions, We have used many of the methods of extraction available to us today including the use of industrial air compressors and industrial vacuums, all of which have there drawbacks and advantages. Our method involves removing bricks strategically, however this does not affect the structure or look of the property and allows us to complete the extraction eliminating continued damp problems. Most properties facing damp problems due to the cavity wall insulation is down to incorrect installation of the cavity wall fill, the material is pumped under pressure from the van, through the hose and into the cavity, the amount of pressure can be increased/decreased by the installer. Increasing this pressure allows the job to be completed in half the time, meaning more jobs completed and more money.
However when the insulation has been installed under high pressure, circles of solid insulation are formed around the injection holes and leave voids elsewhere, these circles of solid insulation allow the penetration of water.
This is a video of cavity wall insulation causing damp in a property in Crawley, West Sussex – however, damp is not the word. The insulation was acting more like a sponge. Trapping the water in between the cavity wall, leaking through to the inner wall and causing the damp problems.
What were cavity walls designed for?
To stop penetrating damp caused by wind driven rain being soaked into the external wall and eventually into the internal wall.
What are some of the potential problems associated with fitting cavity wall insulation?
If the outside walls are continually exposed to wet weather conditions, especially when driven by a strong wind, cavity wall insulation is not suitable. This is because very exposed walls may never experience enough dry conditions for the walls to dry out and the moisture build up will eventually affect the fill used to insulate the cavity.
Many people who have had their homes insulated are facing damp problems, sometimes it's condensation issues but mostly are the cavity wall insulation holding water. This normally only affects the South and West elevations.
Our team of damp experts can find the cause to the problem and if needed remove defective cavity wall insulation, causing little disturbance to the fabric of the building or to the occupant of the home. We have perfected our method of insulation removal on years of experience, having tried and tested even the most recent methods. Our extraction technique ensures that we can COMPLETELY remove the insulation, clear debris, clear cavity trays and damp courses as part of the work. Our team will invite you to view the findings and observe the progress of the extraction and you will be issued with a completion certificate when the work has been completed.
We can undertake the removal of Rockwool, White wool and bead insulation products from the cavity walls of domestic and commercial properties across the Sussex and Hampshire Area.
Are you having problems with Damp on Internal Walls?
There are several common issues that maybe causing damp problems.
1. When the property is built or altered, lumps of mortar or debris may become wedged between the cavity or on top of wall ties enabling water to penetrate through the outside skin onto your internal walls.
2. Condensation can cause damp on your internal walls due to poor ventilation and high humidity, this can often occur after cavity wall and loft insulation is installed due to trapping the moisture within your property and generally occurs between October and March .
In order to rule out condensation we often advise our customers to invest in a hygrometer. This displays the humidity levels in the room and the dew point at which condensation occurs. The ideal humidity level should be around 30-50% we often recommend 50% which is the most comfortable level.
If you find the humidity levels are high then you can take the relevant steps to reduce humidity simply by opening windows when cooking, drying clothes and showering or by investing in a dehumidifier. Alternatively a member of team can advise on increasing ventilation with some of the different products we have available.
3. Filling the Cavity wall with insulation.
Cavity Wall Insulation seems like a great idea as you want to keep heat in your home during the winter and with the ever rising energy cost. However, having cavity wall insulation installed can be problematic or even ill-advised in certain cases. If your property is vulnerable to damp, it is not suitable.
To arrange the removal of your cavity wall insulation or to carry out a free of charge assessment and provide a no obligation quotation, please contact Coastal Wall Ties on 01903 713053, send an email to enquiries@coastalwallties.co.uk or send an online enquiry to discuss your insulation problems and insulation removal requirements and a no obligation free quotation.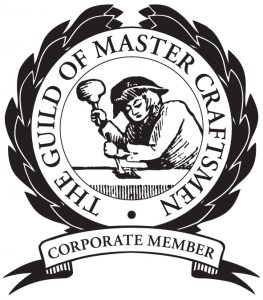 Coastal Wall Ties Cavity Wall Tie Replacement, Re-Pointing and Cavity Wall Insulation Removal Specialists cover Hampshire, West Sussex, East Sussex and Surrey, including Littlehampton, Worthing, Arundel, Chichester, Brighton, Portsmouth, Horsham, Midhurst, Petersfield, Farnham & Guildford.
Send us an
online enquiry
or send us an email to
enquiries@coastalwallties.co.uk
, or call us on 01903 713053 or 07513 345231 to discuss your requirements and a no obligation free quotation.